Day and Night Hydration
Day-to-Night Resurfacing & Hydrating Trio
What It Is:
A day-to-night, radiance-boosting trio for the glow-getter on your list.

What It Does:
These glow-boosting greats work AM & PM for radiant skin 24/7. Actively exfoliate & treat skin to 72-hour hydration by day. Renews & helps restore radiance with a power-packed sleeping peel by night.

Set Includes:

Modern Friction™ Nature's Gentle Dermabrasion 50 ml / 1.7 fl oz
A creamy, skin-refining exfoliator that rapidly removes sluggish surface cells, uneven patches & signs of skin damage & discolorations.

GinZing™ Ultra-Hydrating Energy-Boosting Cream 30 ml /1 fl oz
A super-rich, energy-boosting moisturizer formulated to help wake up dull, lackluster, extra dry skin with 72-hour hydration.

High-Potency Night-A-Mins™ Resurfacing Cream with Fruit Derived- AHAs 50 ml / 1.7 fl oz
A 2-in-1, overnight moisturizer & peel with Fruit-Derived AHAs that puts dullness to rest for glowing skin that's smoothed & renewed.
Modern Friction™ Nature's Gentle Dermabrasion 50 ml / 1.7 fl oz
Squeeze small amount into hands. Massage into clean, dry skin. Sensitive? Massage over damp skin. Add a splash of water & rub in circles to exfoliate. Rinse well. Use 1-2 times per week.

GinZing™ Ultra-Hydrating Energy-Boosting Cream 30 ml /1 fl oz
Following serum, apply liberally to skin day and night as a daily moisturizer, or as needed during the day as an instant skin refresher.

High-Potency Night-A-Mins™ Resurfacing Cream with Fruit Derived- AHAs 50 ml / 1.7 fl oz
Apply nightly to face & neck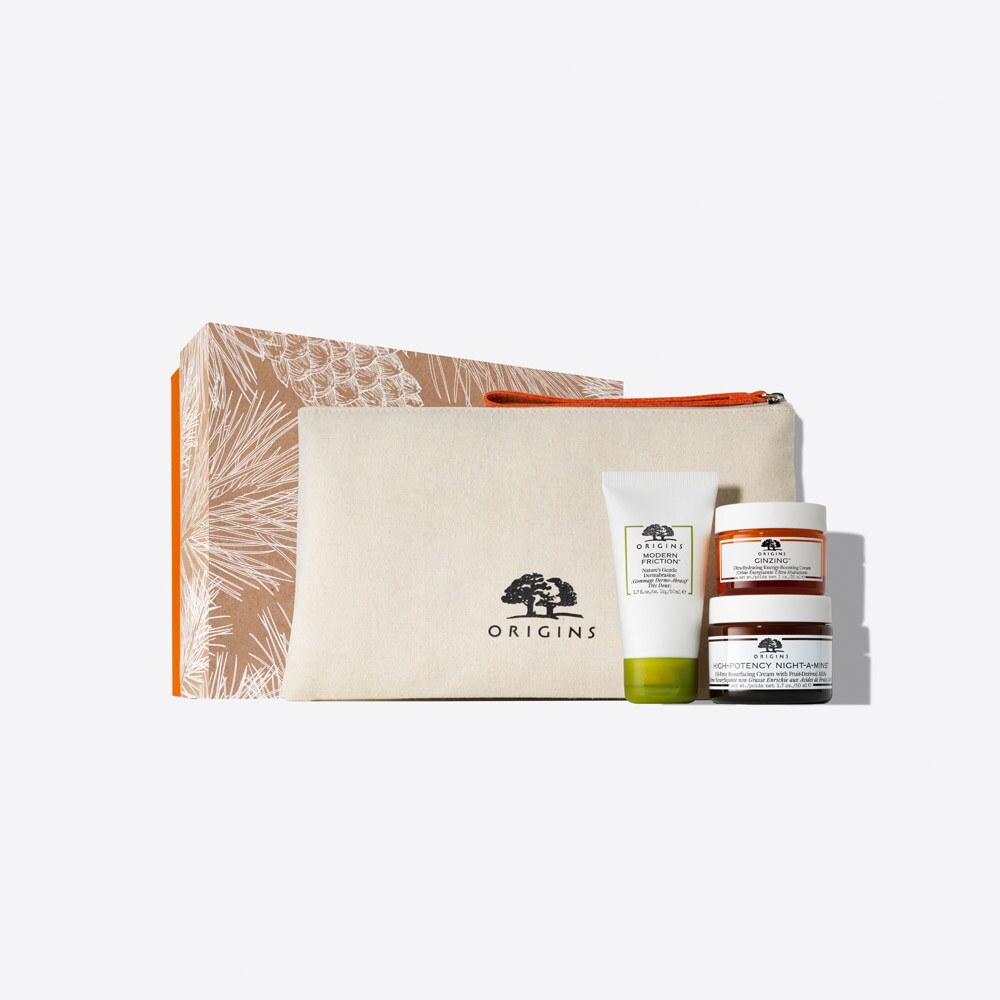 Day and Night Hydration
Day-to-Night Resurfacing & Hydrating Trio