Plantscription™
Retinol Night Moisturizer with Alpine Flower
Good To Know:

100% Vegetarian*, Vegan*


*Without animal ingredients except honey & beeswax


What It Is:
A nourishing overnight moisturizer with pure, high-grade retinol to visibly diminish lines, pores & unevenness.
What It Does:
Proven to instantly enhance skin's moisture & radiance as it works to improve suppleness & visible tone & texture. Alpine Flower & Anogeissus help support skin's natural youth proteins; high-grade Retinol helps accelerate skin's natural cell turnover and advanced hydrators replenish skin's moisture reserves & help keep dryness at bay.
Prep your skin with Plantscription™ Anti-Aging Power Serum. Apply a pea size amount of Plantscription™ Retinol Night Moisturizer PM, avoiding eye area. For first two weeks, use every other night, then increase to nightly. Use sunscreen and limit sun exposure while using and the week after.

When using, please keep in mind: Retinol is an extremely effective & powerful anti-aging ingredient known & used by professionals. You may experience mild redness, a warm, tingling sensation or flaking (skin exfoliation). These conditions are normal, temporary indications that the formula is working.

If you experience increased discomfort when using Plantscription™ Retinol Night Moisturizer nightly, revert to once every other night until skin adjusts; this adjustment can take up to 4 weeks.

First time users & those with drier skin types may want to use Plantscription™ Retinol Night Moisturizer every other night for more than 2 weeks to give skin additional time to adjust. For added comfort, use a mild cleanser & layer an additional moisturizer over Plantscription™ Retinol Night Moisturizer.

Limit sun exposure in general. Be sure to apply a sunscreen of SPF 15 or higher during the day while using & one week after stopping use of Plantscription™ Retinol Night Moisturizer. Note that extreme weather conditions such as wind or cold may be more irritating, so take the proper precautions to protect your face.

Plantscription™ Retinol Night Moisturizer is not recommended for use on irritated, broken or prescription-treated skins.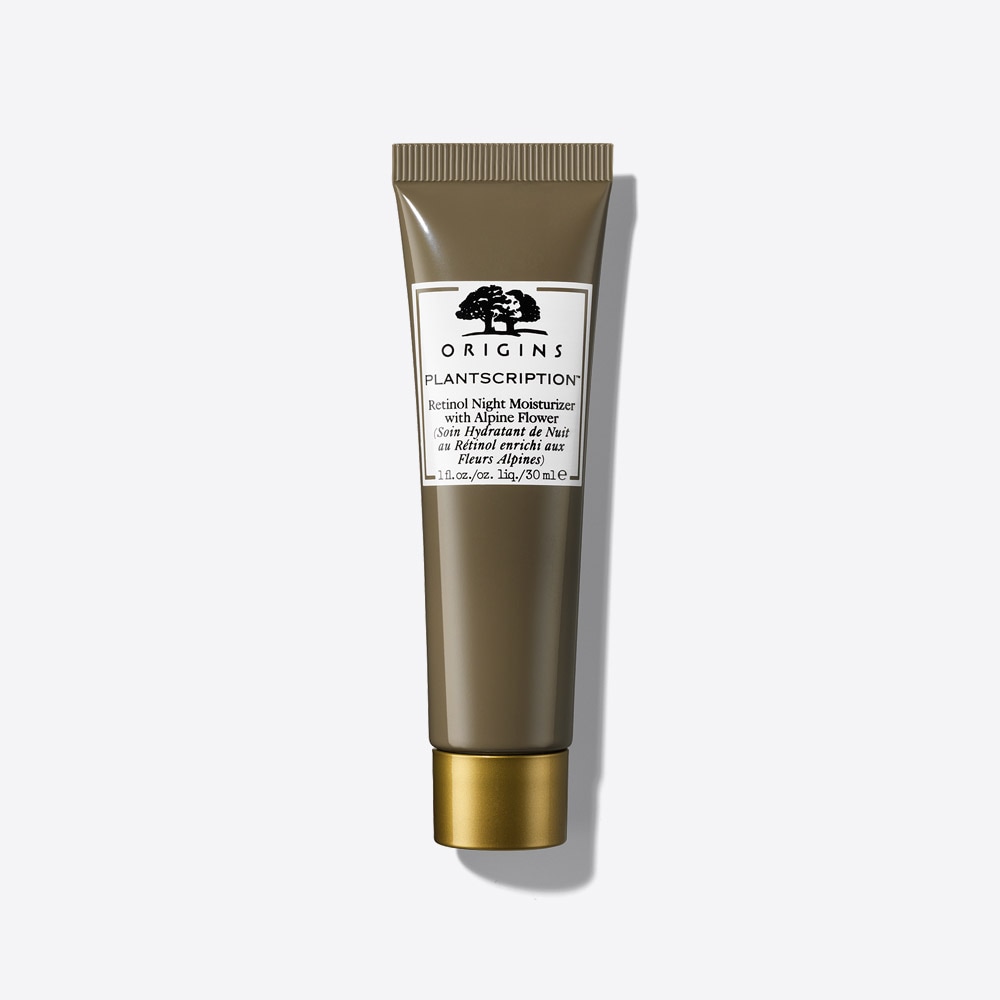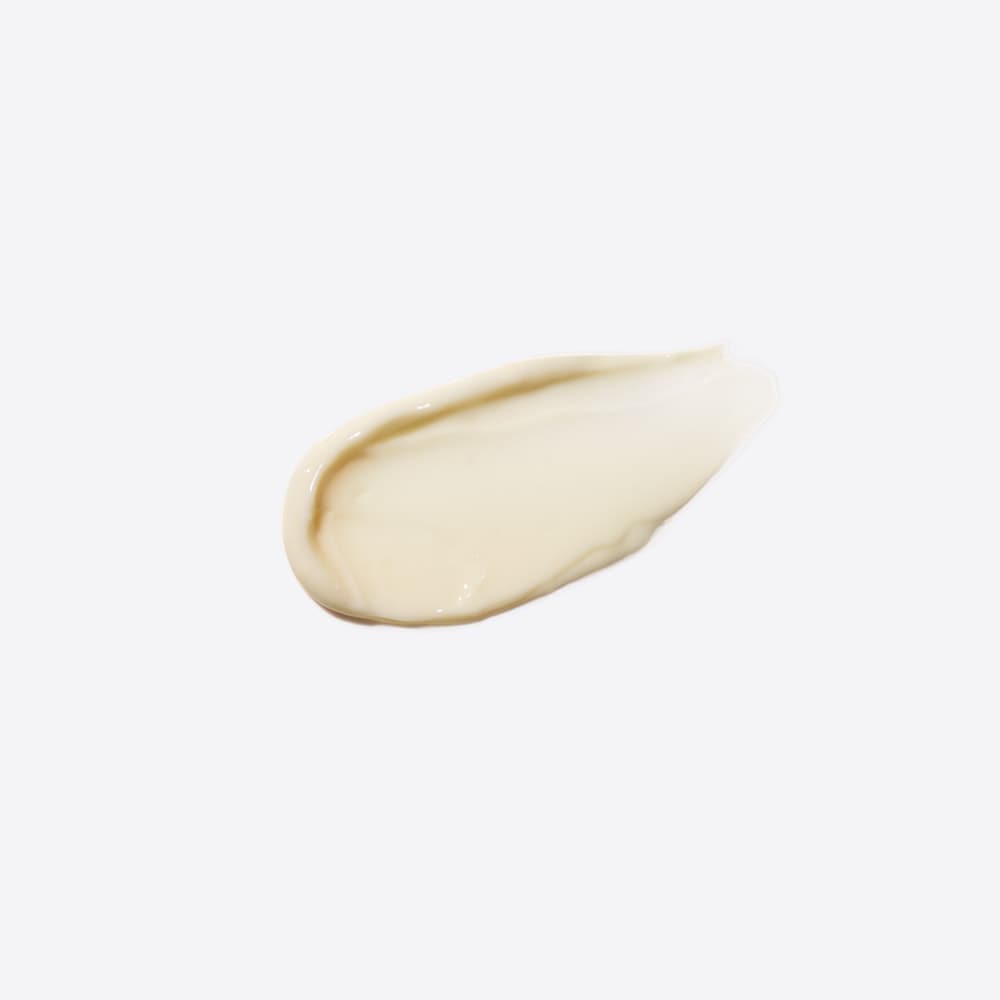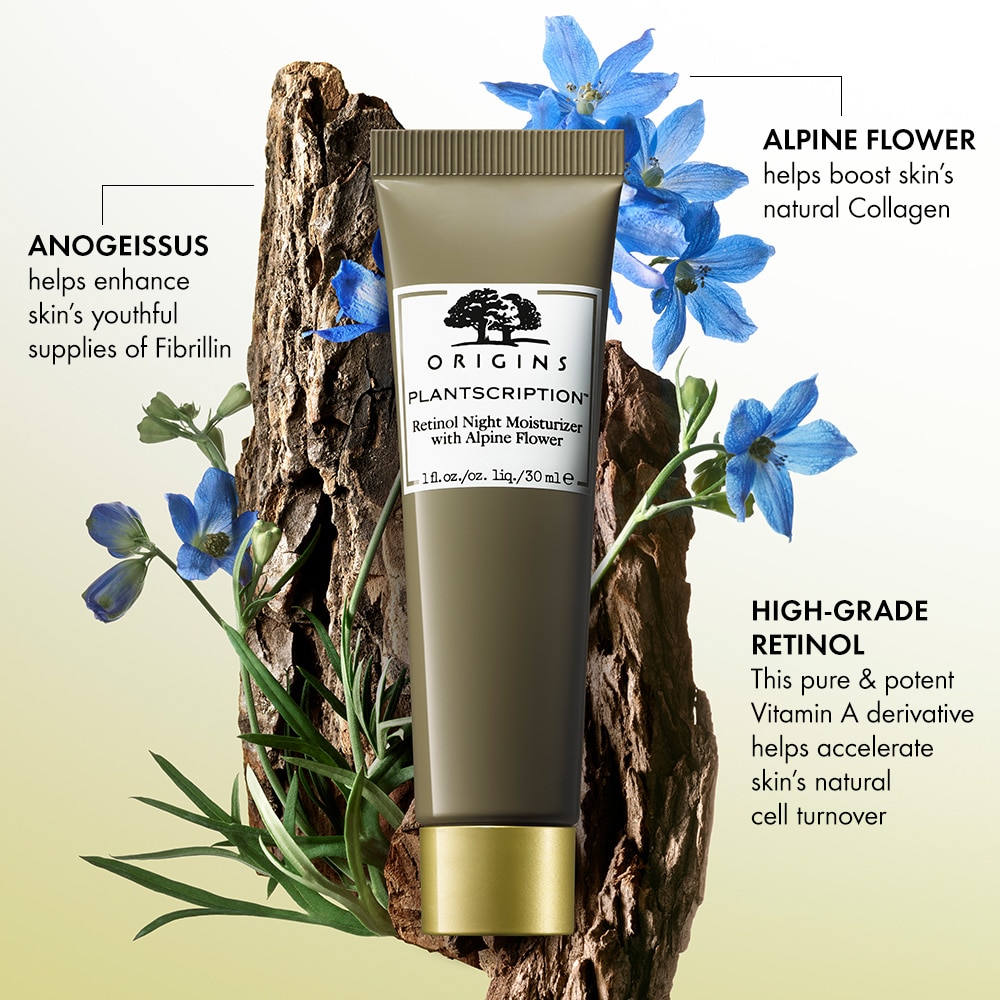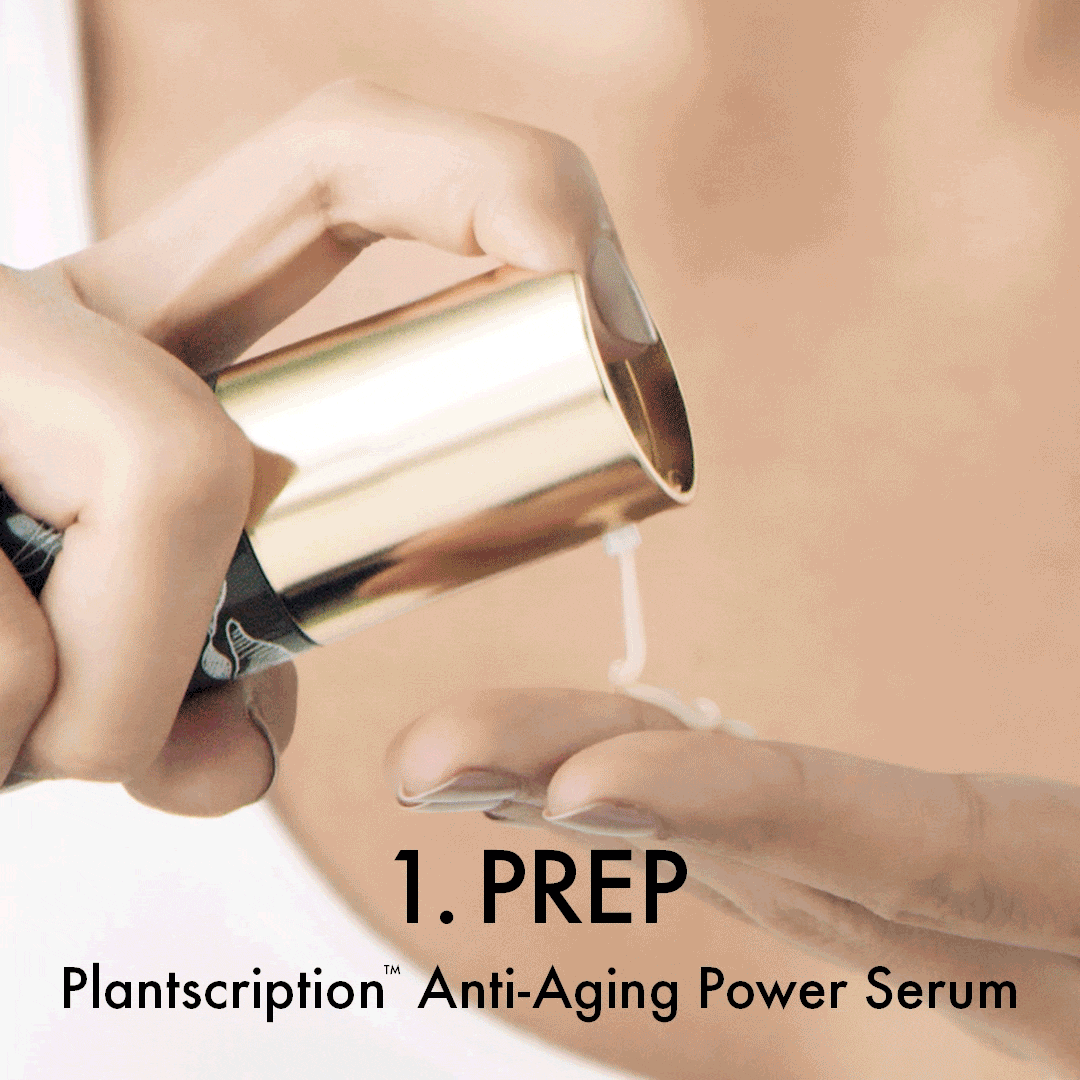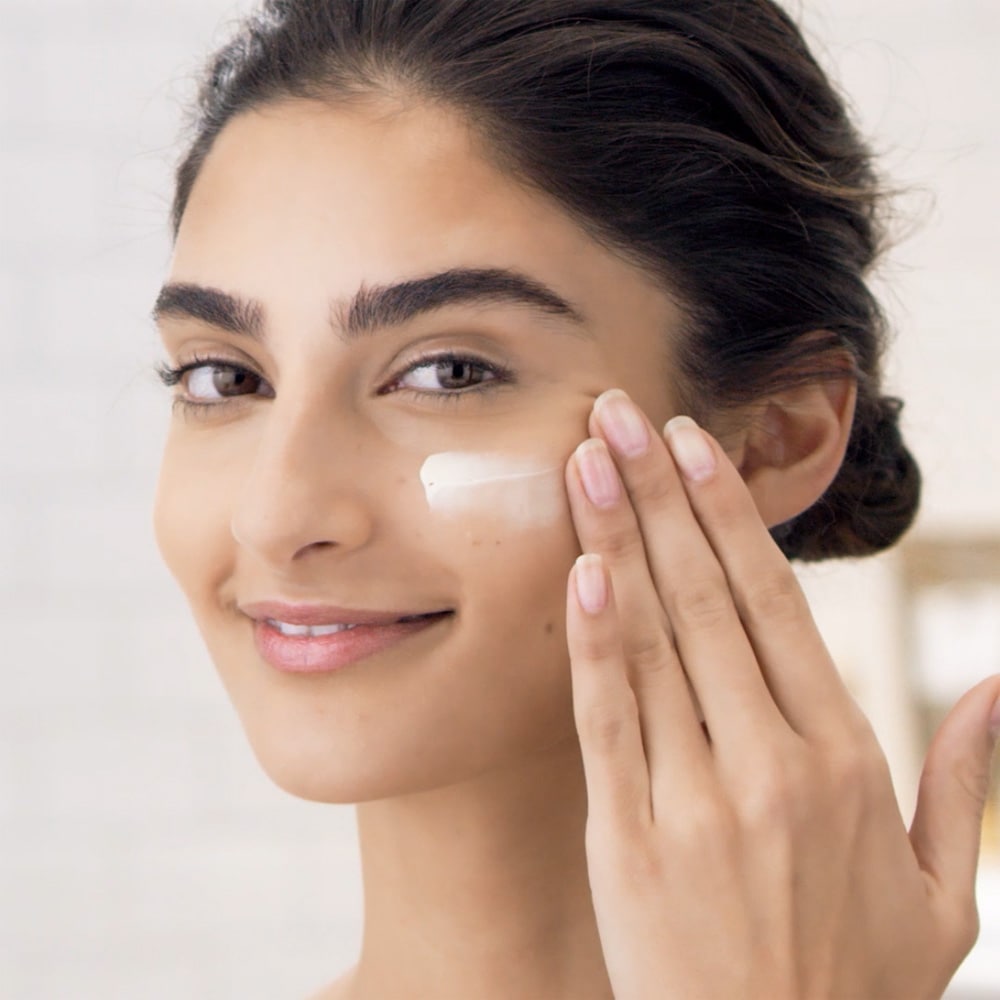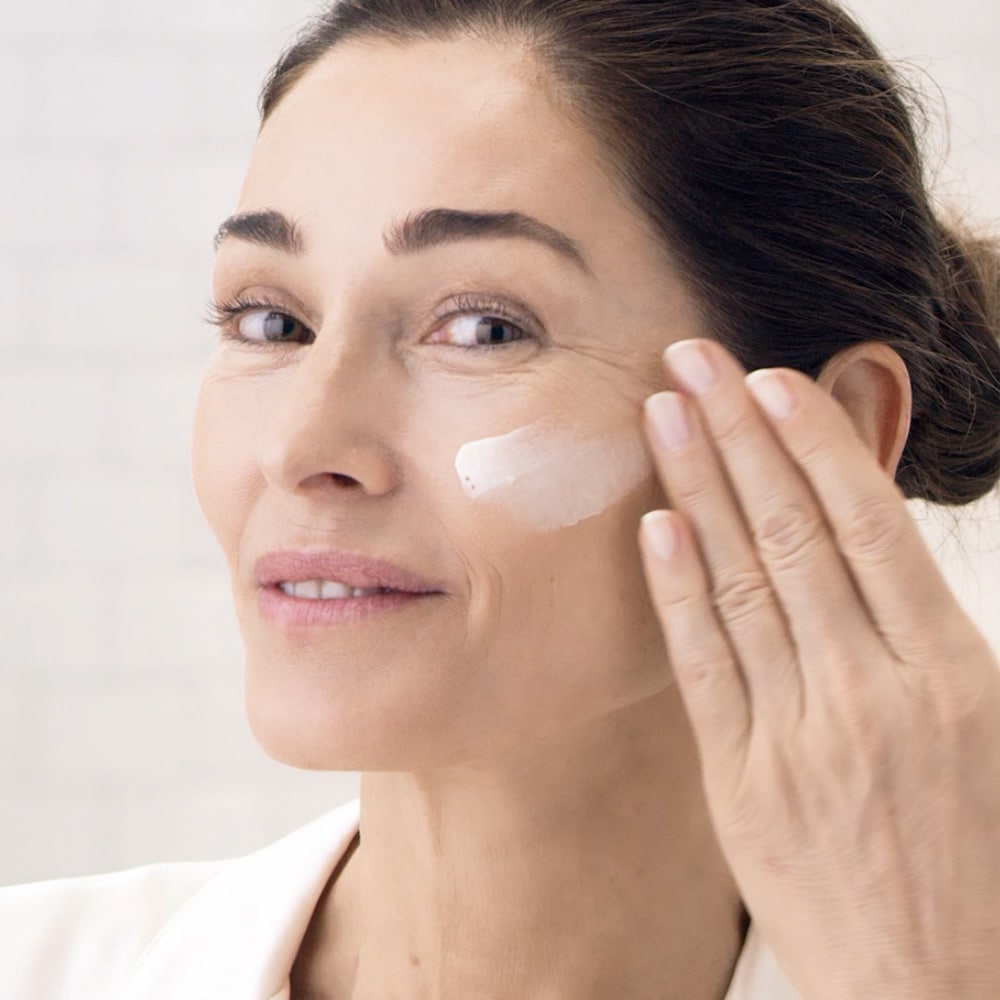 Plantscription™
Retinol Night Moisturizer with Alpine Flower