A Note from Julie Van Ongevalle
When Origins was founded over 20 years ago, we knew that once our customers discovered our amazing aromas, our wonderful textures, the purity of our formulas, our commitment to the preservation of the planet - and above all the proven high performance of our natural skincare, our products would naturally sell themselves.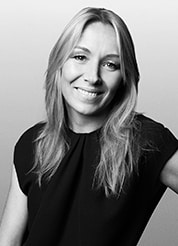 Did you know there are approximately 500,000 plant species on earth and that each one contains about 10,000 active materials? That's an enormous source of inspiration for new medications, food and, of course, skincare.
What we needed was a special kind of person to "Guide" our customers in their discoveries - someone who enjoys sharing knowledge, engaging with others, building relationships and being part of an incredible team and community of experts.
And so we purposefully chose to call our representatives "Guides". According to Webster, the word Guide comes from the Old English meaning "to look after". A Guide is someone who leads or directs another on her way; one who demonstrates and explains points of interest.
As front-line professionals, our Guides act as ambassadors, information-givers and interpreters. The role of a Guide is to welcome visitors – in this case Origins customers – and lead them on their own personal journey through the Origins experience. And because nature is continually inspiring us with breakthrough solutions to skin's most pressing concerns, it's an exciting, never-ending journey. There's always something new waiting to be discovered.
Origins Guides never tell customers what to do. Instead they lead the customer on their journey through the Origins experience so that each person has the ability to make the right decision for herself.
This takes a very unique type of person. Someone who is confident, caring and enthusiastic. Someone who is curious about others, who listens attentively, goes the extra mile and never forgets to smile. Someone who is natural in their approach, creates a sense of trust, is comfortable in their own skin and optimistic in their outlook.
If that someone sounds like you, we'd love to have you join us.
Talk to an Origins Guide
Monday-Friday 9am - 7pm
Saturday 9am - 1pm
Talk to Us
LIVE CHAT
Live Chat and Video Live Chat services are available Monday to Friday, from 09.00 to 21.00.

The services won't be available on January 6th and in the afternoon on December 24th, December 31st,January 7th.
Contact Us
by Whatsapp